EML File to PDF Converter Tool with Advance features
.EML extension is used by EML based client to save single message. Now the question arises, why user needs EML to PDF Conversion utility? EML based application like OE, Thunderbird, Windows Mail, Mac Mail, Live Mail, Entourage etc does not have EML exporting option into PDF format and without taking help from third party user couldn't make it. This is the reason behind the demand of EML PDF Converter tool is increasing gradually.
Just for you we launched EML file to PDF Converter tool with advance features to switch EML files and messages into Adobe file. There is no question about software's good working method, because our tool is foremost choice of numbers of user. The Software permits user to move groups of EML in PDF format so that user is able to save a lot of time. If you want all the EML elements into PDF format, then you do it with this tool because it can transfer EML files with EML items in .PDF file.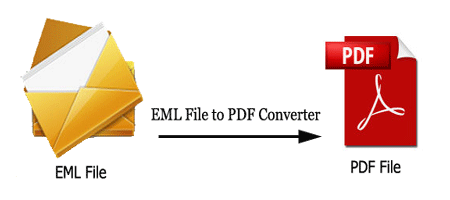 Note: We are suggesting you to download trial version before getting software's full license, that is why we offer free demo version that helps you to execute software by converting 10 emails into Adobe PDF format.

Advance feature of software –
Without doubt convert EML files from all EML supportive applications like

– Windows Mail, Entourage, Windows 7 Mail, Apple Mail,

Thunderbird

, Outlook Express, etc.

Tool not just moves EML emails into PDF format as well as it provides you benefits to move EML files elements into Adobe files like email header, formatting, images, sent & received emails data, etc.

Software also provides separate attachments storing option; user can store all attachments individually from the EML document folder.

Software all has EML file naming facility, user can easily rename changed EML files as per their requirement like – Date + From + Subject, DD-MM-YY + Subject + From, Subject + From + YY-MM-DD, etc.

Software is workable with Windows platforms – Windows 2000, 7, XP, 98, ME, Vista, 2003, 97, etc.